Hire a Developmental Editor
Development editing is the first step in the book editing process. The terms "content editing," "stylistic editing," and "substantive editing" are also used.
Manuscript Development and Content Editing
A developmental edit is an in-depth analysis of your draft. It covers big-picture elements of your writing. Developmental editing of a fiction manuscript covers theme, plot, characters, dialogue, pacing, tension, and setting. If your manuscript is nonfiction, a developmental editor will help you with organization, presentation, clarity, flow, and tone. For both fiction and nonfiction, appropriateness for your target audience is reviewed.
Content Editing for Structure and Style
The developmental editor may suggest rewrites and go back-and-forth with the writer until the draft becomes a polished manuscript ready for traditional or self-publishing.
Our developmental editors work with nonfiction and fiction writers to elevate every book to professional publishing standards.
David Aretha
Line editing, copy editing, content/developmental editing, proofreading, query letters
DAVID ALAN has edited more than 200 books and authored nearly 100 books for 30 publishers, including St. Martin's Press, HarperCollins, Lyons Press, Random House, Running Press, Warner Books, Total/Sports Illustrated, and Scholastic.
His books have generated more than $20 million in revenue and have appeared on the Today show, The Early Show, CNN, MSNBC, and NPR. His rating on Goodreads.com is 4.2, based on more than 3,000 ratings.
Amy Bennett
Science Fiction, Fantasy, and Horror
Developmental Editing, Manuscript Critiques, Work-in-Progress Beta Reading, Query Letters and Book Proposals
Former Locus magazine editor, Amy Bennett is a critically acclaimed and agented novelist with knowledge of both the craft and the business of science fiction, fantasy, and horror publishing. She has seen a number of writing careers start while working at the Clarion East Science Fiction and Fantasy Writing Workshop, and she is a graduate of the Clarion Workshop with many years of critique experience.
As an editor for Shueisha English Edition), Amy edited and helped package novels and collections over multiple genres, including young adult, thrillers, literary fiction, and erotica, and she is sensitive to the needs of translated texts and authors whose first language is not English.
Theodora Bryant
Book Editor – Science Fiction, Fantasy, Horror and Romance
THEODORA BRYANT has been editing professionally since 1994, ten of those with her fiction-only, award-winning publishing company. She has been a member of the Book Editing Associates network since 2001. During that time her authors have garnered "Book of the Year" in science fiction, and "Finalist" and "Winner" awards in romance and mystery works. Her authors often receive outstanding reviews from Kirkus and Publisher's Weekly.
She's reviewed, evaluated, and edited thousands of manuscripts through the years; her work has received the highest marks from her authors for the amount of extra effort she puts into helping them achieve the best results with crafting and perfecting their novels. Combining that with her many years studying the world Amazon/Amazon Kindle created for authors, how to make sure her authors know how to get on the "Top 100 Paid on Kindle," and her knowledge of how agents and editors work in the traditional market, makes her one of the best "edges" you can have for success.
Carrie Cantor
Developmental Editing, Manuscript Evaluations, Line Editing
200+ books edited for major publishers and independent authors
CARRIE CANTOR is a published author and publishing industry veteran who worked for several years as an acquisitions editor at a New York publisher where she acquired and edited numerous hardcover and trade paperback titles every year on a variety of nonfiction subjects, mostly in the areas of current events, how-to, and pop culture. She is currently a meticulous, hands-on independent editor who "becomes one" with every project, paying close attention to both the big picture and the small details. Her extensive experience includes critiquing and development editing of fiction and nonfiction projects.
Karin Cather
Apocalyptic Fiction, Autobiography, Memoir, Police Procedural, Narrative Nonfiction, Fantasy, Science Fiction, Thrillers, True Crime
Developmental editor, copy editor, and writer with a background in criminal law and martial arts
If your novel has fight scenes or involves police procedures or the law, KARIN CATHER is your specialist. She has accompanied police on search warrants, observed autopsies, and been to countless crime scenes. She has training in arson prosecution, search and seizure law, and the insanity defense. She can help add realism to your writing.
In creative nonfiction, as someone who spent over a dozen years as a prosecutor, Karin know how many stories law enforcement officers, other first responders, and prosecutors have to tell. Karin edits autobiography and memoir of these professionals—current or retired—who write under their own names or use pseudonyms.
Karin brings her rich and varied background to bear on crime thrillers, police procedurals, and true crime, as well as dystopian and apocalyptic fiction, science fiction, speculative fiction, and fantasy.
Stacey Donovan
Award-Winning Book Editor, Author, and Ghostwriter
Former literary agent and advertising copywriter, published author, editor and ghostwriter of several bestsellers, Stacey Donovan helps guide her clients' books to successful publication, whether traditional, niche, or independent.
STACEY DONOVAN has edited or ghostwritten dozens of published books for her clients, many of which have received critical acclaim and awards. Among them: New York Times Bestsellers (Mystery); International Thrillers Awards (Thriller); Florida Book Awards (Thriller); Independent Publisher Book Awards (IPPY) Silver Medal Award (Memoir); Foreword Reviews INDIES Book of the Year (Memoir); Stories of Mighty Women Top Biographies (Memoir); Independent Book Publishers Association (IBPA) Ben Franklin Award, Bill Fisher Best First Book (Fiction); Chanticleer International Book Awards (Thriller)
As a professional editor and ghostwriter, Donovan is experienced in many genres: Contemporary Fiction and Nonfiction; Mystery; Crime; Suspense; Psychological Thriller; Literary Fiction; Women's Fiction; Young Adult; Erotic Romance; Erotica; GLBTQ; Memoir.
Donovan is also a published author of both fiction and non-fiction. Dive, her first, critically acclaimed novel was published in 1995 (Penguin) and reissued in 2015 (Open Road Media). The Art of Loneliness, a sexy novella, is available on Kindle. Co-authored by Donovan, the four-book series based on Zalman King's Red Shoe Diaries is also available.
David Ferris
David has worked on 100+ manuscripts that have landed publishing deals.
DAVID has built up a distinguished career as an editor, writer, ghostwriter, and filmmaker. His flair for the written word, creative acumen, and meticulous attention to detail has earned him a loyal following of clients in need of copy editing, content editing, developmental editing, or ghostwriting.
Book Editing
After earning his master's degree in Journalism at Northwestern University, he spent five years working for an academic press and later for Hachette Book Group.
His long track record has given him exposure to a wide range of authors, writing styles, and genres, including novels, non-fiction works, self-help books, memoir, Christian and other spiritual writing, and business books.
Thesis and Dissertation Writing Consultant
He's also a specialist in academic writing and often partners with graduate students to bring their thesis or dissertation to the next level.
Screenwriting / Filmmaker
With professional experience in both fiction and documentary film, as a producer, writer, and director, David is well versed in the art of cinematic storytelling and can edit or critique your screenplay.
Ann Howard Creel
Book Editor and Author of Adult, Young Adult, and Middle Grade Fiction, Memoirs, Historical Fiction
Ann specializes in fiction and offers a unique editorial perspective as the author of eight novels. Her books include contemporary and historical children's, young adult, and adult literature. She has worked with both small independent publishers, such as Roberts Rinehart and Brown Barn Books, and large publishing houses, such as Penguin Putnam and American Girl.
She has seen one of her novels made into film and has won numerous literary awards.
She believes that even in today's tough publishing climate, it is still possible for new writers to enter the business and succeed. Second to writing her own novels, she loves to mentor others to help them achieve their goals. She knows firsthand how writers benefit from the help and support of others writers and/or editors.
Barbara Kimble
BARBARA KIMBLE has worked as a writer, ghostwriter, editor, teacher, coach, corporate communication consultant and journalist, and served as Writer in Residence at Tyndale House Publishers. She has written or co-written ten books, published more than 600 articles in the Chicago Tribune, and edited approximately 200 books for various publishers and authors.
Barbara has helped dozens of writers to prepare for the publication of their books, including both those who have published with traditional publishers and those who have chosen to self-publish, including teaching a six-video writing course for a publisher.
A true wordsmith with a love for the beauty of language and the power of ideas, Barbara aims for clear and memorable writing that includes the occasional touch of humor, if appropriate. She makes what's complicated easily understandable whether when editing a book, writing a web article, or coaching authors.
Floyd Largent
During my 35+ years in the literary world, I've built experience in many aspects of the field—from non-fiction to fiction, short stories to novels, game creation to publication tips. My first love as a fiction editor has always been science fiction/fantasy and related genres. In addition to many SF/F novels for adults, I've also had the pleasure of working on a number of fun and imaginative Young Adult works, mostly fantasy, and always welcome the opportunity to assist writers with such stories. In addition, I've also edited several imaginative mystery series, as well as the occasional romance and mainstream work. My greatest strengths lie in manuscript evaluation and developmental editing, especially for works in which science, characterization, mystery, and unusual cultures play an important part.
My education also informs my work as a non-fiction editor. In that realm I specialize in anthropology, history, science, spirituality (including religious and New Age), and memoirs, with an eye on how the topics in these works affect both individuals and societies.
E.M. Levy
Developmental Editing, Line Editing, Copy Editing, Rewriting, Ghostwriting, Evaluations
A professional editor for over thirty years, E. M. Levy has edited books for Doubleday, Random House, Princeton University Press, Macmillan, Paulist Press, Prentice-Hall, SUNY Press, Scholastic, Scholars Press, Praeger, Solution Tree Press, and many other publishers and private individuals. His projects have received publishing and professional awards. For over seventeen years, he worked in-house as a senior editor focusing on developmental and substantive editing.
With a strong academic background, an advanced degree from Columbia University, and experience teaching at both secondary and college levels, he is at home in the social sciences and humanities. He has edited important works of religious scholarship. In the area of general nonfiction, he has worked in a variety of genres, including biography, public affairs, spirituality, and memoir. Many authors who are nonnative English speakers have turned to him to perfect their English written expression.
Writing Awards
Association of Academic Publishers Distinguished Achievement Award
Foreword Magazine's Book of the Year
Independent Publishers Book Award
Learning Magazine's Teacher's Choice Award
V. O. Key Award of the Southern Political Science Association
Kelly Lynne
Paranormal Romance, Westerns, Young Adult, Science Fiction and Fantasy, Psychic, Supernatural Phenomena
Kelly Lynne is the proud "auntie" to over 150 published novels, novellas and short stories, which have sold to Kensington Publishing, Carina Press, Cerridwen Press, Awe-Struck Publishing, Samhain Publishing, Wings ePress, Bradley Publishing, Damnation Books, and The Wild Rose Press as well as author self-published titles. These books have gone on to earn high praise from reviewers and readers, as well as multiple awards and contest wins. As an editor for The Wild Rose Press, she edited contemporary western and light paranormal romances, with heat ratings from sweet to spicy. Outside of romance, her fiction fortes include sci-fi, fantasy, speculative fiction, young adult, and stories of psychic or supernatural phenomena.
Empathic about the "feel" of a story, Kelly provides suggestions so that authors may revise with their own style in mind, preserving the individual voice, while alerting authors to current trends in publishable styles. Developmental fiction editing requires an emotional investment in the work—an investment of time and effort that Kelly is happy to make.
Kelly has published over 100 non-fiction articles, four short stories, and two novels. She knows the hoops authors are expected to jump through and helps authors polish their submission packets. Query letters, synopses and professional quality formatting are as important as a well-polished manuscript.
Andrea Robb
New York Times Bestselling and Award-Winning Book Editor
Fiction and Nonfiction: Literary, Historical, Mystery, Adult, Young Adult, Science Fiction, Fantasy, Horror, Paranormal, Erotica, Humor, New Age, Spirituality
Andrea Robb spent over a decade as an acquiring editor at Penguin Random House, working on key titles for Knopf, Doubleday, Pantheon, Vintage and Anchor Books. Prior to that, she was on the editorial team at The Book of the Month Club, where she evaluated hundreds of titles for club inclusion.
Notable fiction projects that Andrea has edited have included Jennifer McMahon's NY Times bestselling novels The Winter People, The Night Sister, and Burntown; the NY Times bestselling Veronica Mars mystery series; the Harvard Lampoon's NY Times bestselling parody Nightlight; the translations of Paulo Coelho's internationally bestselling novels The Spy, Adultery, Manuscript Found in Accra, and Aleph; Whiting Award-winner Melanie Sumner's How to Write a Novel; and Latifah Salom's debut suspense novel, The Cake House.
Nonfiction projects include blogger and comedian Samantha Irby's We Are Never Meeting in Real Life; Vela magazine founder Sarah Menkedick's debut essay collection Homing Instincts; multiple anthologies in the bestselling Foxfire series on Appalachian history and culture; the political travel guide The Nation Guide to the Nation; and new editions of Edward M. Hallowell and John J. Ratey's Driven to Distraction and Answers to Distraction.
Steven Severn
Award-Winning Ghostwriter, Editor and Writing Coach for Eleven #1 Best-Sellers
Award-winning New York Times best-selling ghostwriter, book doctor, editor, screenwriter, and writing coach. Mentored by an Academy Award-winning writer. Ghostwriter and consultant for eleven #1 best-selling books, including five New York Times #1 Children's books. I'm here to make your deepest dreams come true.
I mentored under Oscar-winning screenwriter Stewart Stern ("Rebel Without A Cause"​). I served as consultant for the #1 best-sellers TEARS FOR MY CITY by Dean Dimitrieski and THE REVVED LIFE by Pastor Jeff Knight, and for Robert Beatty's #1 best-selling Children's novels SERAFINA AND THE BLACK CLOAK, SERAFINA AND THE TWISTED STAFF, and WILLA OF THE WOOD. In addition, my ghostwritten screenplay based upon a #1 best-seller was winner of Best Adaptation at two international script competitions.
Dreams are powerful. Dreams can transform you. Dreams come from a Higher Power, and can take you to your highest place. If you have a dream, or a vision, your heart yearns to see it come true. My calling is to help you write the words that can make your deepest dreams come true. I love taking all that passion and fire burning inside you and transforming your life stories, your dreams, your visions, and the deepest yearnings of your heart from the first spark of imagination into fire-breathing reality.
I'd love to help deliver your creative visions to the world, using the fire and passion of imagination, and the life-transforming power of your dreams.
Thank you for sharing your dreams with me.
Joya Stevenson
Religion and Spirituality
In the broad area of religion, spirituality, and the Bible, Joya works with original thinkers, inspired visionaries and mystics, theologians and biblical interpreters, researchers and academics.
Credentials include:
The Study of Religion: Scholar in Biblical and Religious Studies (Ph.D, Harvard University).
Spiritual and Personal Development: Professional Coach
Interfaith Chaplain.
Caroline T
Editor for three New York Times, Publishers Weekly, and USA Today bestselling authors
Caroline T. has been editing popular fiction for over 20 years and has 400+ novels under her belt. Her ability to see the big picture, combined with an in-depth knowledge of today's publishing market, makes her an invaluable partner in the editing and publishing process.
A former in-house editor at Pocket Books-a division of Simon & Schuster, the premier New York City publisher of commercial and trade fiction-an outside editor for Harper Collins/Avon, and a reader for The Literary Guild and The Rhapsody Book Club, Caroline's particular expertise is fiction for women: she edits all sub-genres of Romance (including NA Romance), as well as Suspense, Thrillers, Mysteries and general Womens Fiction. Carla Neggers, Karen Robards and Andrea Kane-three New York Times, Publishers Weekly, and USA Today bestselling authors-had books edited by Caroline.
Don White
Developmental Editing, Ghostwriting, Copyediting, Proofreading
Fiction – literary novels, commercial fiction, mysteries
Nonfiction – memoir, biography, general nonfiction
Editor of 3 New York Times Bestsellers and 3 Los Angeles Times Bestsellers
Don White is an award-winning editor with more than twenty years' of publishing experience. Among the notable writers he's edited are Gore Vidal, Edward Albee, E. Lynn Harris, Edmund White, and Samuel R. Delany.
He's equally at home in fiction (literary novels, commercial fiction, mysteries) and nonfiction (memoir, biography, general nonfiction). As an editor and writer he's freelanced for Doubleday, Penguin, Bantam, Basic Books, and Beacon, among others.
Don has been singled out for distinction by the American Library Association, Publishers Weekly, and Out Magazine. As an independent scholar he's authored three books on African American history as well as several books for gay and lesbian readers. He's also an emeritus board member of the Lambda Literary Foundation. Don lives in New York City.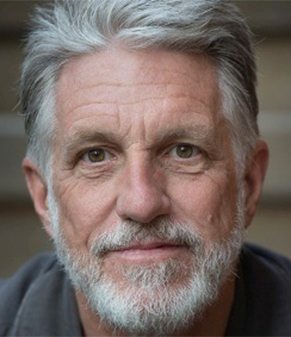 Thomas Womack
Christian Book Editor and Bookcrafter
I'm a veteran editor and writer, with four decades of full-time work in book publishing, focusing especially on Christian books of all kinds. I've also edited numerous business and leadership books, memoirs, and fiction titles.
I've partnered with dozens of respected communicators in bringing out many notable works. These authors have included Christopher Yuan, Henry Blackaby, J. I. Packer, C. J. Mahaney, Ruth Myers, Randy Alcorn, Bob Kauflin, Thelma Wells, Greg Laurie, Richard Blackaby, Kay Arthur, Tony Evans, John MacArthur, Larry Crabb, Larry Osborne, Andy Stanley, Jerry Bridges, Louie Giglio, Jeramy Clark, Os Guinness, Carolyn Castleberry, David Jeremiah, and Dave Harvey, and numerous others.
Many of my editing projects have involved extensive collaborative writing—especially developing content from various author sources such as sermon transcripts, message outlines, letters, and journal entries. I've worked to maintain the author's voice and style, and I'm grateful to have often been commended by authors for doing exactly that.
As an author, I'm currently writing the third novel in a trilogy of historical fiction (currently being agented for consideration by publishers). I've also written extensively for children (using a pen name), with more than twenty books published. Three of my books were winners of the Christian Book Award (the "Gold Medallion") from the ECPA trade publishers association.