Hire a Copy Editor
Copy editing corrects written material to ensure accuracy and to catch errors, omissions, inconsistencies, and repetition. Copy editing is done after content editing (developmental editing) and before proofreading.
A copy editor often applies a publisher's house style to a manuscript. Our copy editors use Microsoft Word's tracking feature so you can view changes to your manuscript and read comments. They provide a free sample edit and quote by the word, so you know the cost of their copyediting services upfront.
David Aretha
The author and editor of more than 300 books, David Aretha knows what it takes to get a book published.
David Aretha has edited and authored books for 30+ publishers, including St. Martin's Press, HarperCollins, Lyons Press, Random House, Running Press, Warner Books, Total/Sports Illustrated, and Scholastic.
His books have generated more than $20 million in revenue and have appeared on the Today show, The Early Show, CNN, MSNBC, and NPR. His rating on Goodreads.com is 4.2, based on more than 3,000 ratings.
Ann Aubrey
Ghostwriter, Book Indexer, Copy Editor, Proofreader
Ann Aubrey has 30+ years of experience as a writer and editor, including fiction, nonfiction, medical, academic, technical, and college-level textbooks.
She began a career as a technical writer: geophysics, geology, and information technology. Then transitioned into journalism, working as Associate Editor/Editor of the Catholic newspaper of San Diego and teaching fiction writing at the university level.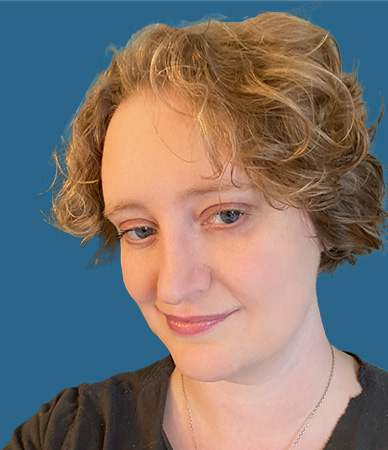 Lauren Humphries-Brooks
Literary Fiction, Young Adult, Science Fiction, Fantasy, Horror, Romance LGBTQ+, Crime, Detective, Academic Nonfiction, Film Scripts, Media Books
Lauren Humphries-Brooks has copy edited hundreds of novels, short stories, and nonfiction titles, including books by bestselling authors Jane Yolen, May McGoldrick, Paul Cornell, and Alyssa Palombo. She regularly works with large and small publishers, including St. Martin's Press, Tor/Forge, Prometheus Books, Bella Books, Entangled Publishing, and Cobblestone Press.
She loves working with both first-time authors and established writers, from people looking for that final check to those who want involved editing and collaboration. She's a writer herself, with a Master's in Creative Writing from the University of Edinburgh, where she learned the art of constructive criticism, pacing, plot structure, and dialogue.
Theodora Bryant
Science Fiction, Fantasy, Horror, Romance
Theodora Bryant has been editing professionally since 1994, ten of those with her fiction-only, award-winning publishing company.
She has been a member of the Book Editing Associates network since 2001. During that time her authors have garnered "Book of the Year" in science fiction, and "Finalist" and "Winner" awards in romance and mystery works. Her authors often receive outstanding reviews from Kirkus and Publisher's Weekly.
She's reviewed, evaluated, and edited thousands of manuscripts through the years and helps her authors navigate towards the "Top 100 Paid on Kindle" lists.
Peggy Campbell
Academic, General Nonfiction Editing
Peggy Campbell has been working as a copy editor, line editor, and developmental editor of nonfiction books for more than two decades, working for both top university presses and trade publishers as well as authors who hire her directly. She also works as a developmental/line editor and is an expert user of the Chicago Manual of Style. Her areas of expertise are history (especially American history), including biography, memoir, and autobiography; politics, government, public affairs, and public policy; and equine topics.
Her edited books have won a number of awards and honors, including New York Times Notable Book of the Year, the Tankard Award, Choice Outstanding Book of the Year, National Jewish Book Award, and Choice Outstanding Academic Title. She has been privileged to edit forewords for John Kenneth Galbraith and Morley Safer. Campbell's own work as a reporter was nominated for a Pulitzer.
Karin Cather
Apocalyptic Fiction, Autobiography, Memoir, Police Procedural, Narrative Nonfiction, Fantasy, Science Fiction, Thrillers, True Crime
Developmental editor, copy editor, and writer with a background in criminal law and martial arts
If your novel has fight scenes or involves police procedures or the law, Karin Cather is your specialist. She has accompanied police on search warrants, observed autopsies, and been to countless crime scenes. She has training in arson prosecution, search and seizure law, and the insanity defense. She can help add realism to your writing.
In creative nonfiction, as someone who spent over a dozen years as a prosecutor, Karin know how many stories law enforcement officers, other first responders, and prosecutors have to tell. Karin edits autobiography and memoir of these professionals—current or retired—who write under their own names or use pseudonyms.
Karin brings her rich and varied background to bear on crime thrillers, police procedurals, and true crime, as well as dystopian and apocalyptic fiction, science fiction, speculative fiction, and fantasy.
Stacey Donovan
Award-Winning Book Editor, Author, and Ghostwriter
Former literary agent and advertising copywriter, published author, editor and ghostwriter of several bestsellers, Stacey Donovan helps guide her clients' books to successful publication, whether traditional, niche, or independent.
Stacey Donovan has edited or ghostwritten dozens of published books for her clients, many of which have received critical acclaim and awards. Among them: New York Times Bestsellers (Mystery); International Thrillers Awards (Thriller); Florida Book Awards (Thriller); Independent Publisher Book Awards (IPPY) Silver Medal Award (Memoir); Foreword Reviews INDIES Book of the Year (Memoir); Stories of Mighty Women Top Biographies (Memoir); Independent Book Publishers Association (IBPA) Ben Franklin Award, Bill Fisher Best First Book (Fiction); Chanticleer International Book Awards (Thriller)
As a professional editor and ghostwriter, Donovan is experienced in many genres: Contemporary Fiction and Nonfiction; Mystery; Crime; Suspense; Psychological Thriller; Literary Fiction; Women's Fiction; Young Adult; Erotic Romance; Erotica; GLBTQ; Memoir.
Donovan is also a published author of both fiction and non-fiction. Dive, her first, critically acclaimed novel was published in 1995 (Penguin) and reissued in 2015 (Open Road Media). The Art of Loneliness, a sexy novella, is available on Kindle. Co-authored by Donovan, the four-book series based on Zalman King's Red Shoe Diaries is also available.
Johanna Ehrmann
Jewish Topics, Judaica, Memoir, How-To, Inspirational
Johanna Ehrmann has been a freelance editor, copy editor, proofreader, and writer for more than twenty-five years. Having grown up in the center of a Jewish community, she is particularly adept at working on books with Jewish content. She is a graduate of Brandeis University and a long-time member of a world-renowned Jewish chorus that has honored her for her decades of leadership.
Johanna is eager to work on anything that "educates, inspires, or entertains," to quote her public television station. Your nonfiction manuscript will benefit from her focused thinking and her clear-sighted editing.
Johanna is the author of eight books for young people (fiction and nonfiction, leveled readers, and graphic novels), published by Houghton Mifflin, Macmillan McGraw-Hill, and PowerKids Press.
David Ferris
Novels, Self-Help, Memoir, Christian, Spiritual, Business
David Ferris has worked on 100+ manuscripts that have landed publishing deals.
His long track record as a ghostwriter, writer, editor, and filmmaker has given him exposure to a wide range of authors, writing styles, and genres, including novels, nonfiction works, self-help books, memoir, Christian and other spiritual writing, and business books.
With professional experience in both fiction and documentary film, as a producer, writer, and director, David is well versed in the art of cinematic storytelling and can edit or critique your screenplay.
Matthew Gibson
20+ years of Editing Experience: Developmental, Substantive, Line, Ghostwriting, Proposals
Self-help, Psychology, Alternative Medicine, Spirituality, Consciousness, Nature, Business
"Your words are powerful; they deserve to be handled with care, clarity, precision, and intention."
Matthew Gibson has been a writer, editor, and researcher for much of his professional life, operating at a high level of discernment while skilled at finding the most essential message in any piece of writing.
From developmental/line editing and manuscript evaluations to ghostwriting and book proposals, his versatile skills are applicable to nearly any project. He's particularly experienced helping first-time authors with subject matter expertise (e.g., scientists, consultants, therapists, teachers) find their voice and shape their ideas and story for a wider audience.
He has run two print magazines with extensive book review sections; co-founded a book imprint that published a New York Times bestseller; is a long-time reviewer for the nationally recognized Nautilus Book Awards; and is the author of three books with established publishers. His experience on all sides of the publishing equation gives him a unique perspective on the needs and aspirations of both first-time and experienced authors.
Susan Maia Grossman
Science Fiction, Fantasy, Horror, Magical Realism, Young Adult and Middle Reader, Books in Verse, Literary and Women's Fiction, LGBTQIA topics, Short Stories, Nonfiction, Essays, Memoirs, Judaica, Comparative Religion and Modern Spiritualities, Folklore and Mythology, Science and Technology, Business
Publishing veteran and book doctor Susan Maia Grossman has been in the industry for more than 25 years. She worked in-house for major New York publishers Ace Books and Macmillan, read and edited manuscripts for Tor, Baen, and Random House Spectra (among others), and provides highly personalized guidance as an independent editor. Her recent writers have been recognized with honors that include the Lambda Literary Award nomination, the Moonbeam Children's Book Award, and Eric Hoffer Book Awards/Montaigne Medals Book Awards in nonfiction.
She works across the gamut of editorial services, providing critiques, mentorship, developmental editing, line editing, and copy editing, as well as helping with synopses, query letters, and cover copy. A graduate of the Clarion West Writers Workshop in science fiction and fantasy as well as a published author, she thinks of editing as a partnership and has a particular love for developing writers' first manuscripts.
Barbara Kimble
Barbara Kimble has worked as a writer, ghostwriter, editor, teacher, coach, corporate communication consultant and journalist, and served as Writer in Residence at Tyndale House Publishers. She has written or co-written ten books, published more than 600 articles in the Chicago Tribune, and edited approximately 200 books for various publishers and authors.
Barbara has helped dozens of writers to prepare for the publication of their books, including both those who have published with traditional publishers and those who have chosen to self-publish, including teaching a six-video writing course for a publisher.
A true wordsmith with a love for the beauty of language and the power of ideas, Barbara aims for clear and memorable writing that includes the occasional touch of humor, if appropriate. She makes what's complicated easily understandable whether when editing a book, writing a web article, or coaching authors.
John David Kudrick
Fiction (Multiple Genres)—Editor of 240+ Published Titles
You're sitting at your computer, smiling, feeling an incredible sense of satisfaction in your heart. After more hours than you can count, you've finally finished your book – a work from deep within your soul that you want to share with the world.
But then the questions start hitting your mind: Is it the very best that it can be? Will anyone even want to read it? What's my next step? As an editor and a writer himself, John David understands the gamut of feelings that comes with getting your manuscript from your hard drive and into print. That's why he'd love to partner with you in getting your book manuscript to the next level.
With an MA focused on fiction and over two decades of editorial/writing experience, John David has had the opportunity to serve as an editor on more than 240 published fiction/nonfiction titles and to work with authors from across the US and around the world.
Rachel Lawson
Rachel Lawson is a former college literature and writing instructor who offers excellence in comprehensive copyediting, line editing, and proofreading. Her strength lies in helping the author make his/her written voice shine in a highly readable, page-turning, memorable way.
Rachel specializes in the genre of Christian and spiritual/religious manuscripts, including children's books, memoirs, devotionals, and larger theological works. Rachel's work as a copy editor, line editor, and proofreader for three Christian publishers has now reached 30 Christian books.
She ghostwrites author bios, back cover copy of books, and author websites.
Rachel also designs and formats book interiors for print or eBook distribution.
Rachel invites all writers, but is especially interested in supporting the efforts of Christian and spiritual/religious writers, pastors and theologians, mystics, memoirists, and children's and young adult book authors. With Rachel, you can prepare to publish your unique voice in a polished, professional manner.
E. M. Levy
Academic and other nonfiction, memoir; social sciences, psychology, spirituality and consciousness studies, manuscript evaluations, developmental editing, line editing, copyediting
E. M. Levy has edited books for Doubleday, Random House, and many other publishers and individuals. He is at home in the social sciences and humanities.
He has edited important works of religious scholarship. In the area of general nonfiction, he has worked in a variety of genres, including biography, public affairs, spirituality, and memoir. Many authors who are nonnative English speakers have turned to him to perfect their English written expression.
Kevin Miller
Science Fiction, Fantasy, Literary Fiction, Screenplays, Historical Fiction, Creative Nonfiction, How-To, Self-Help, Christian Fiction and Nonfiction
Kevin Miller has worked as an author, editor, publisher, educator, journalist, screenwriter, blogger, copywriter, book designer and proofreader for over 26 years. During that time, he has written, co-written, contributed to and edited over 250 published books, both fiction and non-fiction. He has also written, co-written, and/or directed and produced a dozen motion pictures, including feature film projects and documentaries. In addition, Kevin is the author of the best-selling Milligan Creek Series for middle-grade readers.
Throughout his career, Kevin has shepherded dozens of writers toward publication, including those who have gone the traditional route as well as those who have chosen to self-publish. Some of Kevin's clients include William B. Davis, the "Cigarette Smoking Man" from The X-Files; Spencer Tillman, former NFL player and lead studio analyst for College Football Today on CBS; and Doug Brode, Hollywood storyboard artist for such films as The Maze Runner, Thor, and Star Trek. Kevin has extensive experience at every stage of the publishing process, from development all the way to book and cover design and marketing.
Kevin's areas of specialty include sci-fi and fantasy, historical fiction, literary fiction, screenplays, creative nonfiction, business writing, how-to/self-help, autobiography, and Christian fiction and non-fiction. His clients appreciate his extensive knowledge of story structure, his attention to detail, his knowledge and experience of the marketplace, and his friendly, honest approach.
Holly Monty
Fiction, Nonfiction, Book Design and Self-Publishing, Dissertations, LaTeX, APA Formatting
In the last 15 years, Holly has edited more than 350 books published by top university and international presses, in areas extending from physics to philosophy.
She offers award-winning bespoke print and ebook design, as well as guidance, to self-publishers of every ilk.
For doctoral students, Holly's services include copy editing, formatting, and expert-level APA; she has edited more than 150 dissertations.
Researchers will find Holly's past experience editing thousands of peer-reviewed journal articles invaluable. Specialty areas include physics and geophysics, mathematics, and the humanities.
Andrea Robb
New York Times Bestselling and Award-Winning Book Editor
Literary Fiction, Historical, Mystery, Adult, Young Adult, Science Fiction, Fantasy, Horror, Paranormal, Erotica, Humor, New Age, Spirituality
Andrea Robb spent over a decade as an acquiring editor at Penguin Random House, working on key titles for Knopf, Doubleday, Pantheon, Vintage and Anchor Books. She edited Jennifer McMahon's NY Times bestselling novels, The Winter People, The Night Sister, and Burntown; the NY Times bestselling Veronica Mars mystery series; and the Harvard Lampoon's NY Times bestselling parody Nightlight.
Steven Severn
Award-Winning Ghostwriter, Editor and Writing Coach for Eleven #1 Best-Sellers
Award-winning New York Times best-selling ghostwriter, book doctor, editor, screenwriter, and writing coach. Mentored by an Academy Award-winning writer. Ghostwriter and consultant for eleven #1 best-selling books, including five New York Times #1 Children's books. I'm here to make your deepest dreams come true.
I mentored under Oscar-winning screenwriter Stewart Stern ("Rebel Without A Cause"​). I served as consultant for the #1 best-sellers TEARS FOR MY CITY by Dean Dimitrieski and THE REVVED LIFE by Pastor Jeff Knight, and for Robert Beatty's #1 best-selling Children's novels SERAFINA AND THE BLACK CLOAK, SERAFINA AND THE TWISTED STAFF, and WILLA OF THE WOOD. In addition, my ghostwritten screenplay based upon a #1 best-seller was winner of Best Adaptation at two international script competitions.
Dreams are powerful. Dreams can transform you. Dreams come from a Higher Power, and can take you to your highest place. If you have a dream, or a vision, your heart yearns to see it come true. My calling is to help you write the words that can make your deepest dreams come true. I love taking all that passion and fire burning inside you and transforming your life stories, your dreams, your visions, and the deepest yearnings of your heart from the first spark of imagination into fire-breathing reality.
I'd love to help deliver your creative visions to the world, using the fire and passion of imagination, and the life-transforming power of your dreams.
Thank you for sharing your dreams with me.
SJ Sutton
Book Editor, Script and Screenplay Story Consultant, Publishing Consultant, Television and Film Industry Veteran
S. J. Sutton has worked in the book publishing and the film industries for thirty years.
In the film industry she worked as a story analyst and development consultant on feature film and television projects for DreamWorks, Disney, Showtime, and Lifetime, including L.A. Confidential (Academy Award for Best Writing, Screenplay Based on Material Previously Produced or Published), Get On Up, Enigma, HBO's Vinyl, and Defending Your Life.
Kelly Sweet
Science Fiction, Fantasy, Horror
Self-publishing consultant for independent authors
Kelly Sweet has provided copyediting services for independent authors of science fiction, fantasy, and horror, from short stories to epic, multivolume sagas. She gives her authors the best of both worlds: a keen eye for editorial details and affordable rates.
An independent author herself, Kelly has experienced the author-editor relationship from both sides and knows how important your voice and style are to your manuscript. You can rely on her to make corrections and suggest improvements while keeping your voice intact.
Marie Valentine
Copyediting and Proofreading Services | New Author Assistance
Marie Valentine helps first-time writers prepare their manuscripts for submission to publishers or in preparation for self-publishing.
Marie has worked for small, midsized, and academic presses, and helps authors who are new to the publishing process navigate the path to selling a book. She offers query letter and submission package review, and permissions assistance, and can answer questions you have along the way. She often blogs with her self-published authors to help promote their work.
Marie passed Book Editing Associates' rigorous proofreading test, so you can trust that her edits will also clear up any typographical errors in your book. She is fluent in the Chicago Manual of Style and AP Style.
Don White
Editor of 3 New York Times Bestsellers and 3 Los Angeles Times Bestsellers
Don White is an award-winning editor with more than twenty years' of publishing experience. Among the notable writers he's edited are Gore Vidal, Edward Albee, E. Lynn Harris, Edmund White, and Samuel R. Delany.
He's equally at home in fiction (literary novels, commercial fiction, mysteries) and nonfiction (memoir, biography, general nonfiction). As an editor and writer he's freelanced for Doubleday, Penguin, Bantam, Basic Books, and Beacon, among others.
Don has been singled out for distinction by the American Library Association, Publishers Weekly, and Out Magazine. As an independent scholar he's authored three books on African American history as well as several books for gay and lesbian readers. He's also an emeritus board member of the Lambda Literary Foundation. Don lives in New York City.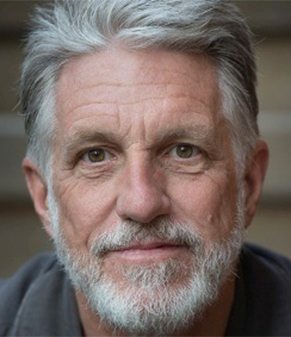 Thomas Womack
Christian Book Editor and Bookcrafter
I'm a veteran editor and writer, with four decades of full-time work in book publishing, focusing especially on Christian books of all kinds. I've also edited numerous business and leadership books, memoirs, and fiction titles.
I've partnerered with dozens of respected communicators in bringing out many notable works. These authors have included Louie Giglio, Carolyn Castleberry, Henry Blackaby, J. I. Packer, C. J. Mahaney, Ruth Myers, Randy Alcorn, Thelma Wells, Richard Blackaby, Tony Evans, John MacArthur, Larry Crabb, Larry Osborne, Andy Stanley, and Dave Harvey, to name just a few.
Many of my editing projects have involved extensive collaborative writing—especially developing content from various author sources such as sermon transcripts, message outlines, letters, and journal entries. I've worked to maintain the author's voice and style, and I'm grateful to have often been commended by authors for doing exactly that.
As an author, I'm currently writing the third novel in a trilogy of historical fiction (currently being agented for consideration by publishers). I've also written extensively for children (using a pen name), with more than twenty books published. Three of my books were winners of the Christian Book Award (the "Gold Medallion") from the ECPA trade publishers association.
Note: Thomas' rate starts at 7 cents per word.