Historical Fiction Book Editors
For historical fiction writers, the challenge is to bring the past to life, and writing with accuracy. Historical fiction writers have special challenges because anachronistic errors will doom the book. Some of the research and writing challenges include:
The historical setting and world building
Characters appropriate for the time
Realistic dialogue for the time, region, and social class
A story/plot that is feasible for the time period
Details matter in all writing, but especially in historical fiction. If your passion is to write historical fiction, you'll need to spend a lot of time, and possibly a lot of money, making sure your historical facts are accurate. Using speech inflections is a delicate art that can be used seamlessly or be overly jarring to readers.
Here are other areas you should research about your historical time period:
Culture and social norms, home life, laws, occupations, language including slang/idioms, methods of travel, methods of communication, clothing for the social classes, the politics of the day, famines and diseases, scandals, food and cooking methods, domesticated animals and how they're used, weather, wars, armies, militias, and much more.
Book editors who specialize in historical fiction know what works and what needs to be researched and reviewed. They help give characters personalized voices, vocabulary, and inflections that add to realism. Historical fiction editors question everything and will catch errors that editors outside this genre may miss.
David Aretha
Line editing, copy editing, content/developmental editing, proofreading, query letters
Fiction: novels, young adult, children's, historical fiction
Nonfiction: memoirs, history, health/wellness, mental health, personal finance, military, politics, sports, biographies, social issues, and more
DAVID ARETHA has edited more than 200 books and authored nearly 100 books for 30 publishers, including St. Martin's Press, HarperCollins, Lyons Press, Random House, Running Press, Warner Books, Total/Sports Illustrated, and Scholastic.
His books have generated more than $20 million in revenue and have appeared on the Today show, The Early Show, CNN, MSNBC, and NPR. His rating on Goodreads.com is 4.2, based on more than 3,000 ratings.
Theodora Bryant
Science Fiction, Fantasy, Horror, Romance Novels, Detective & Crime, Historical Fiction, Mystery, Thrillers, Espionage & Suspense
THEODORA BRYANT has been editing professionally since 1994, ten of those with her fiction-only, award-winning publishing company. She has been a member of the Book Editing Associates network since 2001. During that time her authors have garnered "Book of the Year" in science fiction, and "Finalist" and "Winner" awards in romance and mystery works. Her authors often receive outstanding reviews from Kirkus and Publisher's Weekly.
She's reviewed, evaluated, and edited thousands of manuscripts through the years; her work has received the highest marks from her authors for the amount of extra effort she puts into helping them achieve the best results with crafting and perfecting their novels. Combining that with her many years studying the world Amazon/Amazon Kindle created for authors, how to make sure her authors know how to get on the "Top 100 Paid on Kindle," and her knowledge of how agents and editors work in the traditional market, makes her one of the best "edges" you can have for success.
Carrie Cantor
Developmental Editing, Manuscript Evaluations, Line Editing
200+ books edited for major publishers and independent authors
CARRIE CANTOR is a published author and publishing industry veteran who worked for several years as an acquisitions editor at a New York publisher where she acquired and edited numerous hardcover and trade paperback titles every year on a variety of nonfiction subjects, mostly in the areas of current events, how-to, and pop culture. She is currently a meticulous, hands-on independent editor who "becomes one" with every project, paying close attention to both the big picture and the small details. Her extensive experience includes critiquing and development editing of fiction and nonfiction projects.
Ann Howard Creel
Book Editor and Author of Adult, Young Adult, and Middle Grade Fiction, Memoirs, Historical Fiction
Ann specializes in fiction and offers a unique editorial perspective as the author of eight novels. Her books include contemporary and historical children's, young adult, and adult literature. She has worked with both small independent publishers, such as Roberts Rinehart and Brown Barn Books, and large publishing houses, such as Penguin Putnam and American Girl.
She has seen one of her novels made into film and has won numerous literary awards.
She believes that even in today's tough publishing climate, it is still possible for new writers to enter the business and succeed. Second to writing her own novels, she loves to mentor others to help them achieve their goals. She knows firsthand how writers benefit from the help and support of others writers and/or editors.
Barbara Kimble
BARBARA KIMBLE has worked as a writer, ghostwriter, editor, teacher, coach, corporate communication consultant and journalist, and served as Writer in Residence at Tyndale House Publishers. She has written or co-written ten books, published more than 600 articles in the Chicago Tribune, and edited approximately 200 books for various publishers and authors.
Barbara has helped dozens of writers to prepare for the publication of their books, including both those who have published with traditional publishers and those who have chosen to self-publish, including teaching a six-video writing course for a publisher.
A true wordsmith with a love for the beauty of language and the power of ideas, Barbara aims for clear and memorable writing that includes the occasional touch of humor, if appropriate. She makes what's complicated easily understandable whether when editing a book, writing a web article, or coaching authors.
John David Kudrick
Fiction (Multiple Genres)—Editor of 240+ Published Titles
You're sitting at your computer, smiling, feeling an incredible sense of satisfaction in your heart. After more hours than you can count, you've finally finished your book – a work from deep within your soul that you want to share with the world.
But then the questions start hitting your mind: Is it the very best that it can be? Will anyone even want to read it? What's my next step? As an editor and a writer himself, John David understands the gamut of feelings that comes with getting your manuscript from your hard drive and into print. That's why he'd love to partner with you in getting your book manuscript to the next level.
With an MA focused on fiction and over two decades of editorial/writing experience, John David has had the opportunity to serve as an editor on more than 240 published fiction/nonfiction titles and to work with authors from across the US and around the world.
Andrea Robb
New York Times Bestselling and Award-Winning Book Editor
Fiction and Nonfiction: Literary, Historical, Mystery, Adult, Young Adult, Science Fiction, Fantasy, Horror, Paranormal, Erotica, Humor, New Age, Spirituality
Andrea Robb spent over a decade as an acquiring editor at Penguin Random House, working on key titles for Knopf, Doubleday, Pantheon, Vintage and Anchor Books. Prior to that, she was on the editorial team at The Book of the Month Club, where she evaluated hundreds of titles for club inclusion.
Notable fiction projects that Andrea has edited have included Jennifer McMahon's NY Times bestselling novels The Winter People, The Night Sister, and Burntown; the NY Times bestselling Veronica Mars mystery series; the Harvard Lampoon's NY Times bestselling parody Nightlight; the translations of Paulo Coelho's internationally bestselling novels The Spy, Adultery, Manuscript Found in Accra, and Aleph; Whiting Award-winner Melanie Sumner's How to Write a Novel; and Latifah Salom's debut suspense novel, The Cake House.
Nonfiction projects include blogger and comedian Samantha Irby's We Are Never Meeting in Real Life; Vela magazine founder Sarah Menkedick's debut essay collection Homing Instincts; multiple anthologies in the bestselling Foxfire series on Appalachian history and culture; the political travel guide The Nation Guide to the Nation; and new editions of Edward M. Hallowell and John J. Ratey's Driven to Distraction and Answers to Distraction.
SJ Sutton
Book Editor, Script and Screenplay Story Consultant
Publishing Consultant, Television and Film Industry Veteran
DreamWorks, Disney, Showtime, Lifetime, HBO
S.J. Sutton has worked in the book publishing and the film industries for thirty years-on the front lines and behind the scenes-finding projects to publish and/or produce, and developing and editing them, seeing them through to completion on the page or screen.
In the book publishing industry, she was a developmental editor, copy editor, and proofreader for large publishers. In the film industry she worked as a story analyst and development consultant on feature film and television projects for DreamWorks, Disney, Showtime, Lifetime, among others, and worked on the development of films such as L.A. Confidential (Academy Award for Best Writing, Screenplay Based on Material Previously Produced or Published), Get On Up, Enigma, HBO's Vinyl, and countless others. She assisted writer/director Albert Brooks on Defending Your Life.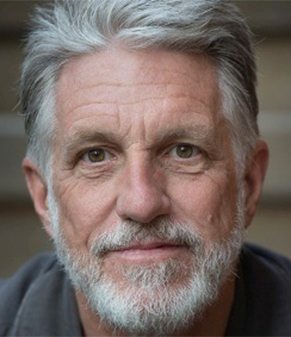 Thomas Womack
Christian Book Editor and Bookcrafter
I'm a veteran editor and writer, with four decades of full-time work in book publishing, focusing especially on Christian books of all kinds. I've also edited numerous business and leadership books, memoirs, and fiction titles.
I've partnered with dozens of respected communicators in bringing out many notable works. These authors have included Christopher Yuan, Henry Blackaby, J. I. Packer, C. J. Mahaney, Ruth Myers, Randy Alcorn, Bob Kauflin, Thelma Wells, Greg Laurie, Richard Blackaby, Kay Arthur, Tony Evans, John MacArthur, Larry Crabb, Larry Osborne, Andy Stanley, Jerry Bridges, Louie Giglio, Jeramy Clark, Os Guinness, Carolyn Castleberry, David Jeremiah, and Dave Harvey, and numerous others.
Many of my editing projects have involved extensive collaborative writing—especially developing content from various author sources such as sermon transcripts, message outlines, letters, and journal entries. I've worked to maintain the author's voice and style, and I'm grateful to have often been commended by authors for doing exactly that.
As an author, I'm currently writing the third novel in a trilogy of historical fiction (currently being agented for consideration by publishers). I've also written extensively for children (using a pen name), with more than twenty books published. Three of my books were winners of the Christian Book Award (the "Gold Medallion") from the ECPA trade publishers association.
Note: Thomas' rate starts at 8 cents per word.