Biography and Memoir Editors
Writing a Memoir
What story does one know more intimately than one's own life? Still, writers who tackle memoirs often do so on the mistaken assumption that such a text might be straightforward and simple because it draws from the material of their own lived experiences. A memoir is much more than a linear enumeration of the events of one's life or a collection of disparate memories and nostalgic musings. Memoir writing is an art as complex as any other form of creative writing.
Memoir Editors
An experienced memoir editor will help with the structural vision and stylistic flair that readers appreciate in works of fiction. The best memoirs are compelling because they combine the aesthetic refinement of fiction with the intensity and power of real life.
David Aretha
Line editing, copy editing, content/developmental editing, proofreading, query letters
Fiction: novels, young adult, children's, historical fiction
Nonfiction: memoirs, history, health/wellness, mental health, personal finance, military, politics, sports, biographies, social issues, and more
DAVID ARETHA has edited more than 200 books and authored nearly 100 books for 30 publishers, including St. Martin's Press, HarperCollins, Lyons Press, Random House, Running Press, Warner Books, Total/Sports Illustrated, and Scholastic.
His books have generated more than $20 million in revenue and have appeared on the Today show, The Early Show, CNN, MSNBC, and NPR. His rating on Goodreads.com is 4.2, based on more than 3,000 ratings.
Carrie Cantor
Developmental Editing, Manuscript Evaluations, Line Editing
200+ books edited for major publishers and independent authors
CARRIE CANTOR is a published author and publishing industry veteran who worked for several years as an acquisitions editor at a New York publisher where she acquired and edited numerous hardcover and trade paperback titles every year on a variety of nonfiction subjects, mostly in the areas of current events, how-to, and pop culture. She is currently a meticulous, hands-on independent editor who "becomes one" with every project, paying close attention to both the big picture and the small details. Her extensive experience includes critiquing and development editing of fiction and nonfiction projects.
Stacey Donovan
Award-Winning Book Editor, Author, and Ghostwriter
Former literary agent and advertising copywriter, published author, editor and ghostwriter of several bestsellers, Stacey Donovan helps guide her clients' books to successful publication, whether traditional, niche, or independent.
STACEY DONOVAN has edited or ghostwritten dozens of published books for her clients, many of which have received critical acclaim and awards. Among them: New York Times Bestsellers (Mystery); International Thrillers Awards (Thriller); Florida Book Awards (Thriller); Independent Publisher Book Awards (IPPY) Silver Medal Award (Memoir); Foreword Reviews INDIES Book of the Year (Memoir); Stories of Mighty Women Top Biographies (Memoir); Independent Book Publishers Association (IBPA) Ben Franklin Award, Bill Fisher Best First Book (Fiction); Chanticleer International Book Awards (Thriller)
As a professional editor and ghostwriter, Donovan is experienced in many genres: Contemporary Fiction and Nonfiction; Mystery; Crime; Suspense; Psychological Thriller; Literary Fiction; Women's Fiction; Young Adult; Erotic Romance; Erotica; GLBTQ; Memoir.
Donovan is also a published author of both fiction and non-fiction. Dive, her first, critically acclaimed novel was published in 1995 (Penguin) and reissued in 2015 (Open Road Media). The Art of Loneliness, a sexy novella, is available on Kindle. Co-authored by Donovan, the four-book series based on Zalman King's Red Shoe Diaries is also available.
David Ferris
David has worked on 100+ manuscripts that have landed publishing deals.
DAVID has built up a distinguished career as an editor, writer, ghostwriter, and filmmaker. His flair for the written word, creative acumen, and meticulous attention to detail has earned him a loyal following of clients in need of copy editing, content editing, developmental editing, or ghostwriting.
Book Editing
After earning his master's degree in Journalism at Northwestern University, he spent five years working for an academic press and later for Hachette Book Group.
His long track record has given him exposure to a wide range of authors, writing styles, and genres, including novels, non-fiction works, self-help books, memoir, Christian and other spiritual writing, and business books.
Thesis and Dissertation Writing Consultant
He's also a specialist in academic writing and often partners with graduate students to bring their thesis or dissertation to the next level.
Screenwriting / Filmmaker
With professional experience in both fiction and documentary film, as a producer, writer, and director, David is well versed in the art of cinematic storytelling and can edit or critique your screenplay.
Barbara Kimble
BARBARA KIMBLE has worked as a writer, ghostwriter, editor, teacher, coach, corporate communication consultant and journalist, and served as Writer in Residence at Tyndale House Publishers. She has written or co-written ten books, published more than 600 articles in the Chicago Tribune, and edited approximately 200 books for various publishers and authors.
Barbara has helped dozens of writers to prepare for the publication of their books, including both those who have published with traditional publishers and those who have chosen to self-publish, including teaching a six-video writing course for a publisher.
A true wordsmith with a love for the beauty of language and the power of ideas, Barbara aims for clear and memorable writing that includes the occasional touch of humor, if appropriate. She makes what's complicated easily understandable whether when editing a book, writing a web article, or coaching authors.
Floyd Largent
FLOYD LARGENT has helped many writers polish their memoirs and autobiographical works. In addition to assisting with copyediting, his close working relationship with his clients brings an empathetic touch to his editing, making their tales more immediate and emotional to the reader.
Memoirs should be more than just dry recitations of facts and memories; they should reach out and grab the reader by the heart. Most memoir writers provide the right raw material; Floyd chips away the excess to find the gems within. He works carefully to retain the author's style, theme, and tone, whether it involves a humorous look at the middle-age dating scene after a long marriage, or the poignant but optimistic outlook of a young girl abandoned to raise her brothers and sisters by neglectful parents.
In addition to developmental editing and polishing, Floyd provides publishing assistance (especially in regard to manuscript mechanics, query letters, book synopses, and proposals), manuscript evaluation, and mentoring services. He's especially proud of his close relationships with the authors with whom he works, and always has time to talk writing.
Edited memoirs include:
Chris Ayres, author of The Love Chest, a brief illustrated memoir of her relationship with her aged grandfather as a teenager in Brazil, published by CreateSpace.
Tom Marino, author of Tomorrow May Be Too Late: a Love Story, a memoir of his experiences as a gay young man in New Jersey. Self-published inCharleston, SC.
Doris Mercado, author of The Armor of Love and Hope, a memoir of a young Puerto Rican girl's journey through abuse and abandonment to eventual success and happiness. Published by Floricanto Press and Berkeley Press, Los Angeles.
Marie Rundquist, author of Cajun by any Other Name: Recovering the Lost History of a Family and a People, a history of her Cajun ancestors. Published by Infinity Books, Conshohocken, PA.
Chad Stone, author of Confessions of a Middle-Aged Babe Magnet: One Man's Brave Adventure into Dating Again in the 21st Century, published by Soulmate Media.
**********
"A publisher has said YES! I want to applaud all your editing and hard work with my memoir. I am privileged to have such a dedicated editor. My book is set for publishing and my gratitude to you is beyond words!"
Kendra Lund
Kendra Lund, PhD, is a book doctor, book editor, author, writing coach, and publishing consultant.
Kendra specializes in books on the spiritual end of the self-help spectrum, along with professional how-to guides, memoirs, and fiction. She is a passionate advocate for authors with a message that inspires positive change in our lives.
As a book doctor, Kendra serves mainly first-time authors who want to share their wisdom and experience by writing a book, especially professionals in the self-development field. Publishing a book helps authors to make a difference by reaching a wide audience. For the professional, a book is a virtual passport as it opens the door to new career opportunities. Kendra also enjoys working with novelists who want to take their writing to the next level. She offers highly intuitive support to bring out the greatest potential in every book and author. Whether working on a subtly nuanced fictional narrative or a practical guide to spiritual wisdom, she respects the integrity of the author's unique voice and vision.
Joya Stevenson
Religion and Spirituality
In the broad area of religion, spirituality, and the Bible, Joya works with original thinkers, inspired visionaries and mystics, theologians and biblical interpreters, researchers and academics.
Credentials include:
The Study of Religion: Scholar in Biblical and Religious Studies (Ph.D, Harvard University).
Spiritual and Personal Development: Professional Coach
Interfaith Chaplain.
SJ Sutton
Book Editor, Script and Screenplay Story Consultant
Publishing Consultant, Television and Film Industry Veteran
DreamWorks, Disney, Showtime, Lifetime, HBO
S.J. Sutton has worked in the book publishing and the film industries for thirty years-on the front lines and behind the scenes-finding projects to publish and/or produce, and developing and editing them, seeing them through to completion on the page or screen.
In the book publishing industry, she was a developmental editor, copy editor, and proofreader for large publishers. In the film industry she worked as a story analyst and development consultant on feature film and television projects for DreamWorks, Disney, Showtime, Lifetime, among others, and worked on the development of films such as L.A. Confidential (Academy Award for Best Writing, Screenplay Based on Material Previously Produced or Published), Get On Up, Enigma, HBO's Vinyl, and countless others. She assisted writer/director Albert Brooks on Defending Your Life.
Marie Valentine
With nearly twenty years of book editing experience, Marie Valentine can significantly improve a manuscript, whether for submission to publishers or in preparation for self-publishing.
As an editor, Marie is vigorous yet hands-off: she will find errors and inconsistencies with a sharp eye but lets the work stand for itself. She won't change anyone's work into her own. She finds each author's unique qualities and makes those resonate.
In memoir and creative nonfiction writing, Marie can see where more descriptions are needed. She will spot inconsistencies in setting or spelling of key terms. She may find missing details an author does not realize they've passed over, being so close to the work. She edits and reads broadly in the genre, from memoirs of celebrities to historical biographies to stories of addiction and mental illness.
She has passed the rigorous proofreading test of this editorial network, and so you can trust her edits will clear up the typographical errors in your book.
Besides offering an objective critique from a professional editor, Marie provides advice on presentation. This can involve discussions on formatting the manuscript as well as crafting query letters for agent and publisher submissions, book marketing, and self-publishing.
Marie offers query package evaluations for all her clients who are interested in publishing traditionally. She has editorial acquisitions experience and knows what publishers expect.
Services offered by Marie:
developmental & structural editing
copyediting
proofreading
query & synopsis development
self-publishing consulting
writer coaching
submissions assistance
Memoirs Edited (selected titles):
Danette Mondou, My Time with Meta Given. Independent 2018.
John Desautels, A Prophetic Dreamer's Reflections on Life. Independent 2017.
Clifford Stearns, Life in the Marble Palace, Friesen Press 2016.
Lori Hart Beninger, An Ordinary Tragedy: A Memoir of Crimes and Shattered Lives. On Track Publishing 2016.
Gary Mancuso: The Last Places on Earth: Journeys in Our Disappearing World. Great Lands Publishing Co. 2014.
Grace Hernandez, I Know You're in There: A Memoir of Loss, Healing, Farming. Balboa Press 2014.
W T Gillespie, Aikido in Japan and The Way Less Traveled. Budoka Books 2014.
Dana Sitar, Welcome to the Shit Show. Independent 2015.
Reviews
"This woman is outstanding!" – the Honorable Clifford B. Stearns, former U.S. Congressman and nonfiction author of Life in the Marble Palace and Diary of a Congressman During the Impeachment of a President
"I can't tell you how much I appreciate your feedback, the edits and your future offer of help. I really enjoyed your feedback. Thank you for the work, it was very professional and has made the words flow like butter." – Danette Mondou, author of My Time with Meta Given
"I would like to thank my editor, Marie Valentine, for her sharp eye and many helpful comments. My implementation of her suggestions has greatly improved the overall structure of the book." – John Desautels, author of A Prophetic Dreamer's Reflections on Life
"I have known Marie for years, and we have worked together on multiple projects. Her hard work and creative spirit have always been an inspiration to me. Her love for language/writing/editing are clear, and she turns that into enthusiastic and insightful contributions to a project." – Dana Sitar, author of the memoir, Welcome to the Shitshow
Don White
Editor of 3 New York Times Bestsellers and 3 Los Angeles Times Bestsellers
Developmental Editing, Ghostwriting, Copyediting, Proofreading
Fiction – literary novels, commercial fiction, mysteries
Nonfiction – memoir, biography, general nonfiction
Editor of 3 New York Times Bestsellers and 3 Los Angeles Times Bestsellers
Don White is an award-winning editor with more than twenty years' of publishing experience. Among the notable writers he's edited are Gore Vidal, Edward Albee, E. Lynn Harris, Edmund White, and Samuel R. Delany.
He's equally at home in fiction (literary novels, commercial fiction, mysteries) and nonfiction (memoir, biography, general nonfiction). As an editor and writer he's freelanced for Doubleday, Penguin, Bantam, Basic Books, and Beacon, among others.
Don has been singled out for distinction by the American Library Association, Publishers Weekly, and Out Magazine.
As an independent scholar he's authored three books on African American history as well as several books for gay and lesbian readers. He's also an emeritus board member of the Lambda Literary Foundation. Don lives in New York City.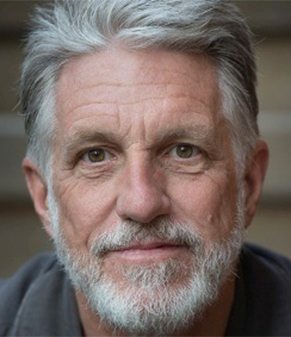 Thomas Womack
Christian Book Editor and Bookcrafter
I'm a veteran editor and writer, with four decades of full-time work in book publishing, focusing especially on Christian books of all kinds. I've also edited numerous business and leadership books, memoirs, and fiction titles.
I've partnerered with dozens of respected communicators in bringing out many notable works. These authors have included Louie Giglio, Carolyn Castleberry, Henry Blackaby, J. I. Packer, C. J. Mahaney, Ruth Myers, Randy Alcorn, Thelma Wells, Richard Blackaby, Tony Evans, John MacArthur, Larry Crabb, Larry Osborne, Andy Stanley, and Dave Harvey, to name just a few.
Many of my editing projects have involved extensive collaborative writing—especially developing content from various author sources such as sermon transcripts, message outlines, letters, and journal entries. I've worked to maintain the author's voice and style, and I'm grateful to have often been commended by authors for doing exactly that.
As an author, I'm currently writing the third novel in a trilogy of historical fiction (currently being agented for consideration by publishers). I've also written extensively for children (using a pen name), with more than twenty books published. Three of my books were winners of the Christian Book Award (the "Gold Medallion") from the ECPA trade publishers association.
Note: Thomas' rate starts at 8 cents per word.