Detective and Crime Novel Editors
Ann Aubrey
Ghostwriter, Book Indexer, Copy Editor, Proofreader
Ann Aubrey has 30+ years of experience as a writer and editor, including fiction, nonfiction, medical, academic, technical, and college-level textbooks.
She began a career as a technical writer: geophysics, geology, and information technology. Then transitioned into journalism, working as Associate Editor/Editor of the Catholic newspaper of San Diego and teaching fiction writing at the university level.
James N. Bond
"James examines the symbols of language the way a biologist examines cells."

~ New York Times Review of Books
Beta readings, manuscript evaluations, proofreading, line editing, copy editing, developmental editing, query letters, book proposals.
Need some assistance with your manuscript? For twenty years I have joined forces with fiction and nonfiction writers from all over the world. I start by preparing a free sample edit of your work. I will be happy to talk with you in detail about your publishing needs.
Success in publishing results from keeping readers engaged. Unfortunately, though, many writers lose their readers. I excel at identifying precisely where in your manuscript that is likely to happen, and how to prevent it.
My education immersed me in the creative processes of the world's great literary and pre-literate cultures. Earning my English MA, I studied the entire sweep of Western literatures, from Gilgamesh to flash fiction. For years, one of my own volumes, Derrida for Beginners, was the best-selling introduction to one of the century's most influential voices in literary theory. I also studied under the able tutelage of Hugh Kenner, remembered best for his monumental masterpiece, The Pound Era. For my Religious Studies MA, I studied the ancient and diverse Indo-European tradition of visionary poetics illumining a broad range of literatures throughout Europe and Asia. Consequently I have edited not only novels and short stories, but nonfiction, including many books on spirituality.
Writers report that I bring to their manuscripts questions and insights that other editors never would have considered. These insights cause things to snap into focus. Writers then feel energized to proceed with new vision.
My own books have been published by William Morrow, Prentice Hall, Hosei University Press (Japan), Chongqing University Press (China), Pensamento (Brazil), Thassalia (Spain), Hans-Ulrich Möhring (Germany), and Orient Longman (India). I have also authored the most successful titles in the For Beginners series and written a volume cited by Library Journal as one of the Top Ten Business Books of the Year. My pillow book unveiling South Pacific coming-of-age customs ignited a much celebrated, nationwide slow love revolution in the zen-infused archipelago of Japan. In the realm of verse, I translated the poems of San Juan de la Cruz, illustrated by Group f/64 photographer Imogen Cunningham. I have freelanced as a script consultant for the film industry as well as an editor for Fielding University, True Pictures, Image G, and SendPoints (China).
I will be most happy to talk with you about your editing needs.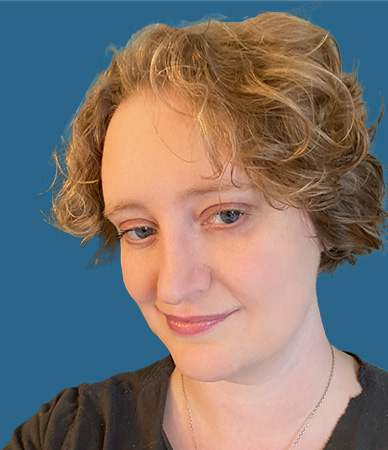 Lauren Humphries-Brooks
Literary Fiction, Young Adult, Science Fiction, Fantasy, Horror, Romance LGBTQ+, Crime, Detective, Academic Nonfiction, Film Scripts, Media Books
Lauren Humphries-Brooks has copy edited hundreds of novels, short stories, and nonfiction titles, including books by bestselling authors Jane Yolen, May McGoldrick, Paul Cornell, and Alyssa Palombo. She regularly works with large and small publishers, including St. Martin's Press, Tor/Forge, Prometheus Books, Bella Books, Entangled Publishing, and Cobblestone Press.
She loves working with both first-time authors and established writers, from people looking for that final check to those who want involved editing and collaboration. She's a writer herself, with a Master's in Creative Writing from the University of Edinburgh, where she learned the art of constructive criticism, pacing, plot structure, and dialogue.
Theodora Bryant
Science Fiction, Fantasy, Horror, Romance
Theodora Bryant has been editing professionally since 1994, ten of those with her fiction-only, award-winning publishing company.
She has been a member of the Book Editing Associates network since 2001. During that time her authors have garnered "Book of the Year" in science fiction, and "Finalist" and "Winner" awards in romance and mystery works. Her authors often receive outstanding reviews from Kirkus and Publisher's Weekly.
She's reviewed, evaluated, and edited thousands of manuscripts through the years and helps her authors navigate towards the "Top 100 Paid on Kindle" lists.
Carrie Cantor
Developmental Editing, Manuscript Evaluations, Line Editing
200+ books edited for major publishers and independent authors
Carrie Cantor, a published author and industry veteran, worked as an acquisitions editor at a New York publisher where she acquired and edited titles on a variety of subjects. As a free-lance editor, she has extensive experience performing diagnostic editing (critique), development editing, and line editing. Her clients are writers in the areas of memoir, history, current events, health, Judaica, women's issues, how-to, and pop-culture, as well as romance, women's fiction, and literary fiction.
She also helps authors write query letters and proposals that appeal to the market. Because she is an adjunct to a successful New York literary agency, she has the commercial savvy to advise clients with an eye to current trends and industry standards.
Carrie will meet you wherever you are in your writing process. If you need an objective assessment of what's working in your book and what needs improvement in terms of structure (narrative arc, characters, pacing, etc.), she can provide a thorough professional critique. Her "bedside" manner is sensitive and respectful but holds nothing back.
If you need a line-by-line edit to polish the writing, Carrie is an expert at smoothing over any awkward moments in the narrative, helping you to be the best writer you can be without imposing her own style or taste on your prose.
Karin Cather
Apocalyptic Fiction, Autobiography, Memoir, Police Procedural, Narrative Nonfiction, Fantasy, Science Fiction, Thrillers, True Crime
Developmental editor, copy editor, and writer with a background in criminal law and martial arts
If your novel has fight scenes or involves police procedures or the law, Karin Cather is your specialist. She has accompanied police on search warrants, observed autopsies, and been to countless crime scenes. She has training in arson prosecution, search and seizure law, and the insanity defense. She can help add realism to your writing.
In creative nonfiction, as someone who spent over a dozen years as a prosecutor, Karin know how many stories law enforcement officers, other first responders, and prosecutors have to tell. Karin edits autobiography and memoir of these professionals—current or retired—who write under their own names or use pseudonyms.
Karin brings her rich and varied background to bear on crime thrillers, police procedurals, and true crime, as well as dystopian and apocalyptic fiction, science fiction, speculative fiction, and fantasy.
Henry Denard
Major Commercial Fiction, Nonfiction, and Screenwriting
Publishing a book at a traditional (Big 5) publisher is pass/fail . . . where pass is a 97%.
I excel at taking material from a "B-" and putting it over the top, to an "A+." Your material may, or may not, sell, but I'll turn it into the best manuscript it can be.
Apart from editing adult trade, young adult, and middle grade fiction and nonfiction, I'm also a screenwriter (WGA) and film producer for the studios.
My recently edited books include Girl From Nowhere by Tiffany Rosenhan (Bloomsbury, 2020) and Sixty Stories About Thirty Seconds by Bruce Van Dusen (Post Hill/Simon & Schuster, 2020). Both are debut authors.
My past bestselling authors include Anthony Bourdain (my name is at the top of the acknowledgments of Kitchen Confidential), Chris Wallace (Character), Richard Marcinko (Rogue Warrior), Steven Pressfield (The War of Art), Matthew Modine (Full Metal Jacket Diaries), and Brett Favre (Favre).
My titles have been featured on: Sixty Minutes, The Today Show, Oprah's Super Soul Sunday, and the front page of The New York Times. Two books I bought, edited, and published sold to studios (Warner and Universal) for over $1 million.
I founded and was editor-in-chief of Rugged Land Books, distributed by Penguin Random House, where I acquired, edited, published, and helped to write dozens of titles.
As an author, I recently completed The Last Duke for Duke University Press (2021). I have written for The New York Times and The Wall Street Journal among other publications.
On the film side, I developed and produced The Conspirator (Robin Wright, directed by Robert Redford), Gone in Sixty Seconds (Nicolas Cage, produced by Jerry Bruckheimer) and The Negotiator (Samuel Jackson, directed by Gary Gray) among other films. I recently sold a pilot for a series to AMC Studios.
Stacey Donovan
Award-Winning Book Editor, Author, and Ghostwriter
Former literary agent and advertising copywriter, published author, editor and ghostwriter of several bestsellers, Stacey Donovan helps guide her clients' books to successful publication, whether traditional, niche, or independent.
Stacey Donovan has edited or ghostwritten dozens of published books for her clients, many of which have received critical acclaim and awards. Among them: New York Times Bestsellers (Mystery); International Thrillers Awards (Thriller); Florida Book Awards (Thriller); Independent Publisher Book Awards (IPPY) Silver Medal Award (Memoir); Foreword Reviews INDIES Book of the Year (Memoir); Stories of Mighty Women Top Biographies (Memoir); Independent Book Publishers Association (IBPA) Ben Franklin Award, Bill Fisher Best First Book (Fiction); Chanticleer International Book Awards (Thriller)
As a professional editor and ghostwriter, Donovan is experienced in many genres: Contemporary Fiction and Nonfiction; Mystery; Crime; Suspense; Psychological Thriller; Literary Fiction; Women's Fiction; Young Adult; Erotic Romance; Erotica; GLBTQ; Memoir.
Donovan is also a published author of both fiction and non-fiction. Dive, her first, critically acclaimed novel was published in 1995 (Penguin) and reissued in 2015 (Open Road Media). The Art of Loneliness, a sexy novella, is available on Kindle. Co-authored by Donovan, the four-book series based on Zalman King's Red Shoe Diaries is also available.
Andrea Robb
New York Times Bestselling and Award-Winning Book Editor
Literary Fiction, Historical, Mystery, Adult, Young Adult, Science Fiction, Fantasy, Horror, Paranormal, Erotica, Humor, New Age, Spirituality
Andrea Robb spent over a decade as an acquiring editor at Penguin Random House, working on key titles for Knopf, Doubleday, Pantheon, Vintage and Anchor Books. She edited Jennifer McMahon's NY Times bestselling novels, The Winter People, The Night Sister, and Burntown; the NY Times bestselling Veronica Mars mystery series; and the Harvard Lampoon's NY Times bestselling parody Nightlight.
Steven Severn
Award-Winning Ghostwriter, Editor and Writing Coach for Eleven #1 Best-Sellers
Award-winning New York Times best-selling ghostwriter, book doctor, editor, screenwriter, and writing coach. Mentored by an Academy Award-winning writer. Ghostwriter and consultant for eleven #1 best-selling books, including five New York Times #1 Children's books. I'm here to make your deepest dreams come true.
I mentored under Oscar-winning screenwriter Stewart Stern ("Rebel Without A Cause"​). I served as consultant for the #1 best-sellers TEARS FOR MY CITY by Dean Dimitrieski and THE REVVED LIFE by Pastor Jeff Knight, and for Robert Beatty's #1 best-selling Children's novels SERAFINA AND THE BLACK CLOAK, SERAFINA AND THE TWISTED STAFF, and WILLA OF THE WOOD. In addition, my ghostwritten screenplay based upon a #1 best-seller was winner of Best Adaptation at two international script competitions.
Dreams are powerful. Dreams can transform you. Dreams come from a Higher Power, and can take you to your highest place. If you have a dream, or a vision, your heart yearns to see it come true. My calling is to help you write the words that can make your deepest dreams come true. I love taking all that passion and fire burning inside you and transforming your life stories, your dreams, your visions, and the deepest yearnings of your heart from the first spark of imagination into fire-breathing reality.
I'd love to help deliver your creative visions to the world, using the fire and passion of imagination, and the life-transforming power of your dreams.
Thank you for sharing your dreams with me.
Marie Valentine
Copyediting and Proofreading Services | New Author Assistance
Marie Valentine helps first-time writers prepare their manuscripts for submission to publishers or in preparation for self-publishing.
Marie has worked for small, midsized, and academic presses, and helps authors who are new to the publishing process navigate the path to selling a book. She offers query letter and submission package review, and permissions assistance, and can answer questions you have along the way. She often blogs with her self-published authors to help promote their work.
Marie passed Book Editing Associates' rigorous proofreading test, so you can trust that her edits will also clear up any typographical errors in your book. She is fluent in the Chicago Manual of Style and AP Style.