The editors and proofreaders listed on this page share a passion for their Christian faith and for working with authors who have a message to share with the world.
Writing for Traditional Christian Publishers
Many of the books these Christian writers and editors either wrote or edited have been published by major Christian publishing houses, including Zondervan, Tyndale, Thomas Nelson, Bethany House, Moody, David C Cook, and others.
Self-Publishing Your Christian Book
They also have experience with helping authors self-publish through services like Amazon Kindle Direct Publishing (KDP).
Services Offered
Developmental content editing, ghostwriting, copyediting, proofreading, writing and revision assistance.
Ann Aubrey
Ghostwriter, Book Indexer, Copy Editor, Proofreader
Ann Aubrey has 30+ years of experience as a writer and editor, including fiction, nonfiction, medical, academic, technical, and college-level textbooks.
She began a career as a technical writer: geophysics, geology, and information technology. Then transitioned into journalism, working as Associate Editor/Editor of the Catholic newspaper of San Diego and teaching fiction writing at the university level.
Barbara Kimble
Barbara Kimble has worked as a writer, ghostwriter, editor, teacher, coach, corporate communication consultant and journalist, and served as Writer in Residence at Tyndale House Publishers. She has written or co-written ten books, published more than 600 articles in the Chicago Tribune, and edited approximately 200 books for various publishers and authors.
Barbara has helped dozens of writers to prepare for the publication of their books, including both those who have published with traditional publishers and those who have chosen to self-publish, including teaching a six-video writing course for a publisher.
A true wordsmith with a love for the beauty of language and the power of ideas, Barbara aims for clear and memorable writing that includes the occasional touch of humor, if appropriate. She makes what's complicated easily understandable whether when editing a book, writing a web article, or coaching authors.
Rachel Lawson
Rachel Lawson is a former college literature and writing instructor who offers excellence in comprehensive copyediting, line editing, and proofreading. Her strength lies in helping the author make his/her written voice shine in a highly readable, page-turning, memorable way.
Rachel specializes in the genre of Christian and spiritual/religious manuscripts, including children's books, memoirs, devotionals, and larger theological works. Rachel's work as a copy editor, line editor, and proofreader for three Christian publishers has now reached 30 Christian books.
She ghostwrites author bios, back cover copy of books, and author websites.
Rachel also designs and formats book interiors for print or eBook distribution.
Rachel invites all writers, but is especially interested in supporting the efforts of Christian and spiritual/religious writers, pastors and theologians, mystics, memoirists, and children's and young adult book authors. With Rachel, you can prepare to publish your unique voice in a polished, professional manner.
Steven Severn
Award-Winning Ghostwriter, Editor and Writing Coach for Eleven #1 Best-Sellers
Award-winning New York Times best-selling ghostwriter, book doctor, editor, screenwriter, and writing coach. Mentored by an Academy Award-winning writer. Ghostwriter and consultant for eleven #1 best-selling books, including five New York Times #1 Children's books. I'm here to make your deepest dreams come true.
I mentored under Oscar-winning screenwriter Stewart Stern ("Rebel Without A Cause"​). I served as consultant for the #1 best-sellers TEARS FOR MY CITY by Dean Dimitrieski and THE REVVED LIFE by Pastor Jeff Knight, and for Robert Beatty's #1 best-selling Children's novels SERAFINA AND THE BLACK CLOAK, SERAFINA AND THE TWISTED STAFF, and WILLA OF THE WOOD. In addition, my ghostwritten screenplay based upon a #1 best-seller was winner of Best Adaptation at two international script competitions.
Dreams are powerful. Dreams can transform you. Dreams come from a Higher Power, and can take you to your highest place. If you have a dream, or a vision, your heart yearns to see it come true. My calling is to help you write the words that can make your deepest dreams come true. I love taking all that passion and fire burning inside you and transforming your life stories, your dreams, your visions, and the deepest yearnings of your heart from the first spark of imagination into fire-breathing reality.
I'd love to help deliver your creative visions to the world, using the fire and passion of imagination, and the life-transforming power of your dreams.
Thank you for sharing your dreams with me.
Joya Stevenson
Religion, Theology, the Bible, Mysticism, Spirituality
Joya Stevenson (PhD., Harvard University, Spiritual and Personal Development) edits in the broad areas of religion, theology, spirituality, and the Bible.
She works with original thinkers, inspired visionaries and mystics, theologians and biblical interpreters, researchers and academics.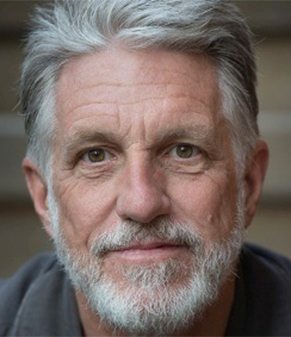 Thomas Womack
Christian Book Editor and Bookcrafter
I'm a veteran editor and writer, with four decades of full-time work in book publishing, focusing especially on Christian books of all kinds. I've also edited numerous business and leadership books, memoirs, and fiction titles.
I've partnerered with dozens of respected communicators in bringing out many notable works. These authors have included Louie Giglio, Carolyn Castleberry, Henry Blackaby, J. I. Packer, C. J. Mahaney, Ruth Myers, Randy Alcorn, Thelma Wells, Richard Blackaby, Tony Evans, John MacArthur, Larry Crabb, Larry Osborne, Andy Stanley, and Dave Harvey, to name just a few.
Many of my editing projects have involved extensive collaborative writing—especially developing content from various author sources such as sermon transcripts, message outlines, letters, and journal entries. I've worked to maintain the author's voice and style, and I'm grateful to have often been commended by authors for doing exactly that.
As an author, I'm currently writing the third novel in a trilogy of historical fiction (currently being agented for consideration by publishers). I've also written extensively for children (using a pen name), with more than twenty books published. Three of my books were winners of the Christian Book Award (the "Gold Medallion") from the ECPA trade publishers association.
Note: Thomas' rate starts at 7 cents per word.